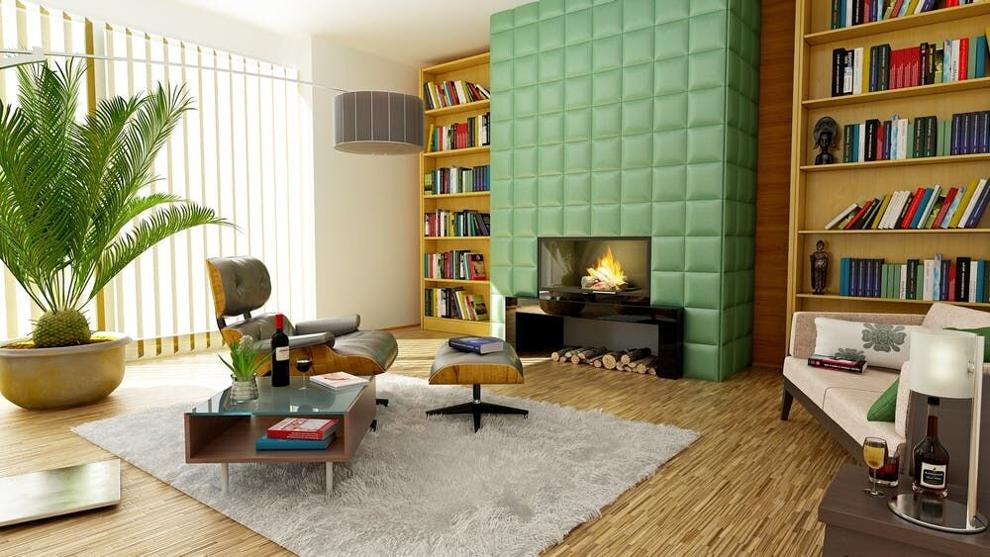 Although luxury interior design can mean different things to different people, one thing is sure: it's about more than a price tag. It's about curating the perfect atmosphere for your home space that maximizes comfort and class. 
A big part of high-end design focuses on using luxury amenities to bring out the best of your home. As you'll see from the selection of design ideas we've put together, the most significant additions to your home will be high quality. Still, they'll also have personality and a story behind them. 
If you're thinking about how to refine your living space further but don't quite know where to start, read on for our list of the best high-end items that will transform your home. 
1. Original artwork
An interior design staple, buying an original painting or other artwork can seem daunting — especially if you don't know much about art. While it's true that anyone with the right amount of money can buy artwork and hang it up, it takes time, effort, and knowledge to make a purchase you will be satisfied with. Ultimately, the excellent painting should have a meaningful link to who you are or a theme you want to evoke in the space you hang it in. 
On this point, it has been claimed that being in the presence of art can significantly enrich your quality of life, as artworks can pierce our emotional bubbles and offer a way to connect with others. More to the point, some philosophers have even suggested that only originals have that special 'aura' that can communicate its unique qualities.
As for what you should buy, we recommend consulting with a professional art adviser who can give you tips on how best to build your collection and tailor it to your interior design. Depending on which gallery you buy from, your practical needs can also be met. London's Willow Gallery, for example, asserts that during the buying process: "advice can also be given regarding framing, cleaning, and conservation." In other words, this is a big purchase, meaning it comes with a duty of care that art advisers can help you with. 
2. Home bar
Perhaps the most social luxury of them all, who can argue with having your bar? You'll have liquors, spirits, and mixers hand chosen for the perfect soiree — all without leaving your front door. This doesn't even have to be seen as particularly luxurious or indulgent. During a lockdown, it was reported that Brits had collectively spent £2.2bn on building home bars. This is equivalent to around £300 in total costs, excluding stock (about £115 on mixers, spirits, and other alcoholic drinks). 
If you want to invest in a bespoke, deluxe bar, there are ways to spend upwards of several thousand pounds. These can come with features such as brass countertops, mirrors, paneling and lights, and modern bar cabinets. When you think about the money you'll save from bringing a night out in, the ample budget you'll need can be weighed against the expenses of city nightlife.
3. Antiques 
The antique is an exciting category not defined by one particular trait. In the words of Westland London, they are described as anything with historical significance, age, rarity, beauty, quality, utility, and personal or emotional significance. 
Generally speaking; however, an antique will typically be over 100 years old. We can safely say, then, that one of the main reasons to include them in your interiors is the powerful lure of nostalgia and how it can radically transform the mood of your home. Antique items evoke a distant past while also being chosen for their precious craftsmanship and delicate beauty. 
It's not just about aesthetics, either. Many brand new furniture isn't built to last (which explains its affordability). In contrast, antique furniture, on the pricier end of the spectrum, has nonetheless been made to last tens, if not hundreds, of years. It's also a fantastic investment, as its value is bound up with its age — just as long as it meets the right criteria. Just switch on Antiques Roadshow, and you'll know what we're talking about.
4. Grand piano
Let's face it: the grand piano is a genuinely stunning edition of an already miraculous invention. Picture smoothing your hand over that ebony hardwood, gently pressing those cold ivory keys that are sturdy feel as delicate as glass. 
Grand pianos are worthy of the name from their design alone. Still, they are also unique in that they feature more excellent responsiveness, sharper quality, and more balanced tones than other models. It is widely believed that the action on grand piano strings also makes them more reliable for playing repeated notes. Whether your household is a musical one or not, this is your best bet for a richly rewarding instrument. No matter what level you or your children aspire to, all professionals tend to gravitate towards a grand piano eventually. If it's in your budget, why not go for the best? 
However, this should not be seen as an easy purchase, as there are plenty of second-rate grand pianos. You should go as large as you can in terms of size — we're talking length, not height here, as this gives you far more tonal range than a baby grand. Nevertheless, you should try before you buy if possible to get a sense of your approach to the keys and pedals. If you're not entirely uninhibited spending-wise, do some research. The difference in quality between a classic Steinway Model A, for instance, and a Yamaha C3X is probably very little, yet the former is typically more expensive.

https://www.finehomesandliving.com/featured/4-high-end-interior-design-ideas-for-your-home/article_cc2aa7a2-a634-11ec-aec5-77a7a89a0b10.html