I noted earlier this week how Privium, Condev, ABG Group and Probuild are among the major Australian construction firms that have gone into liquidation over recent months, alongside many smaller builders.
An industry insider also warned that the collapses are only the "tip of the iceberg", given factors such as rising labour and material costs are squeezing margins, particularly where customers have signed fixed-price contracts.
Now construction insolvency expert Andrew Spring – partner at Jirsch Sutherland – has warned of more pain for the residential construction industry, with rising interest rates to add to an already "nightmarish stacked deck of rising material costs, COVID-19 shutdowns, supply problems and labour shortages":
"The concern is that interest rate rises bring is that it softens the property boom, or eradicates it to a point where the purchaser is worried that the value of their property is not continuing to rise, and in fact may well decline," Spring said.

"Prices may start to falter even more quickly".

"For developments in the process of construction at the moment, if they've got pre-sales in place, what's the risk now of those pre-sales actually completing?"…

Giants like Probuild and Condev have already folded, while Privium Group, Dyldam Developments, Hotondo Homes franchise Tasmanian Constructions, ABD Group, BA Murphy, Pindan and Inside Out Construction have gone bust in recent months…

"It's inevitable there's going to be a lot more insolvency in the construction industry," Spring said, which will inflict a "domino effect" on builders, subcontractors and trades.
The irony of this is that the tsunami of home builder collapses has occurred against the backdrop of near record construction levels, thanks to the HomeBuilder stimulus:
However, soaring materials and labour costs, combined with the proliferation of fixed priced contracts, has meant that most builders have been unable to make a profit, despite being busier than ever. As such, the Master Builders Association claims 98% of its members are having their profits squeezed or are losing money.
Basically, HomeBuilder has delivered a profitless boom for Australia's residential construction industry.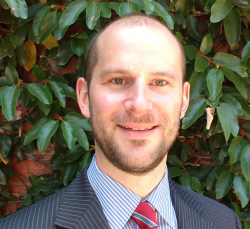 Latest posts by Unconventional Economist
(see all)