Probuild, Condev, Privium and ABG Group are among the major Australian construction firms that have gone into liquidation in recent months, along with many smaller builders.
An industry insider has warned that this is only the "tip of the iceberg" with factors such as the rising cost of labour and building materials having a major impact on residential builders, particularly if customers have signed fixed-price contracts.
The insider says that builders will probably make no money on many of the homes they build over the next 12 months:
Mark's* employer builds between 450 and 500 homes a year but he said "outrageous" price gouging from suppliers has helped send the average price of a house in NSW up from $330,000 to $440,000 in the last 12 months…

"We have always been able to fix our prices with our suppliers for 12 months to two years previously, but now we are not seeing that. Suppliers are breaking agreements, they are coming to you with extraordinary price increases and compounding increases," he revealed.

"Steel and timber is up over 60 per cent, anything that was imported so your bathroom ware and appliances up are 15 to 20 per cent and then throw in the labour side, the trades, bricklayers and roof tilers are demanding 50 per cent more easily and that's just to keep them on your site…

"As a builder we have lost all our leverage and that's when it becomes dangerous, it's the start of something really bad and scary"…

A number of well known construction companies have collapsed this year and it's sent shockwaves through the industry with millions owing to creditors, but there are warnings it's only the "tip of the iceberg".
The main reason for the collapses is that construction costs have risen at their fastest pace since 2001, according to CoreLogic:
Residential construction costs have risen by 2.4% over the three months to March 2022…

Annually, the national CCCI increased by 9.0% over the year to March, the highest annual growth rate since the 12 months to March 2001 (10.2%) which included the impact from GST being introduced…

Timber costs continue to rise, with cladding, decking and other timber items affected. Steep rises in metal prices are now affecting the market, with structural steel, fixings and metal components hit hard. We have continued to see volatility in the rest of the market, with imported products the most vulnerable due to elevated shipping costs. Rising fuel costs are on the radar and we have continued to see further increases in the cost of materials.
The ABS' Producer Price Index for the March quarter also registered a sharp lift in producer inflation, in part driven by a 3.0% lift in building construction costs over the quarter: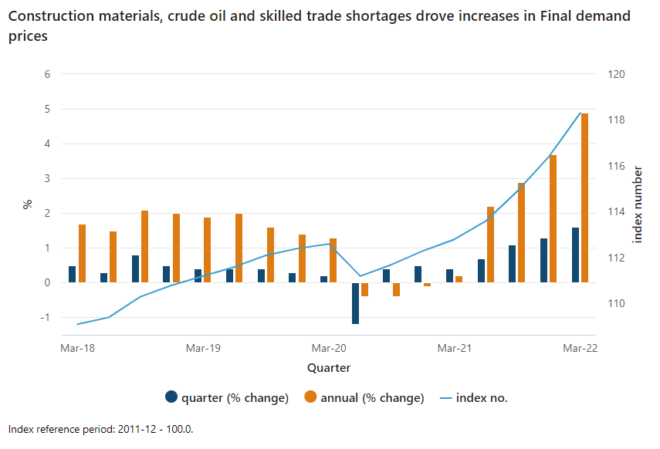 The irony is that the builder collapses have occurred despite near record work volumes courtesy of the HomeBuilder stimulus:
So basically, HomeBuilder has delivered a "profitless boom" for the industry, with the Master Builders Association claiming 98% of its members are having their profits squeezed or are losing money.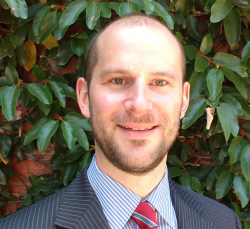 Latest posts by Unconventional Economist
(see all)